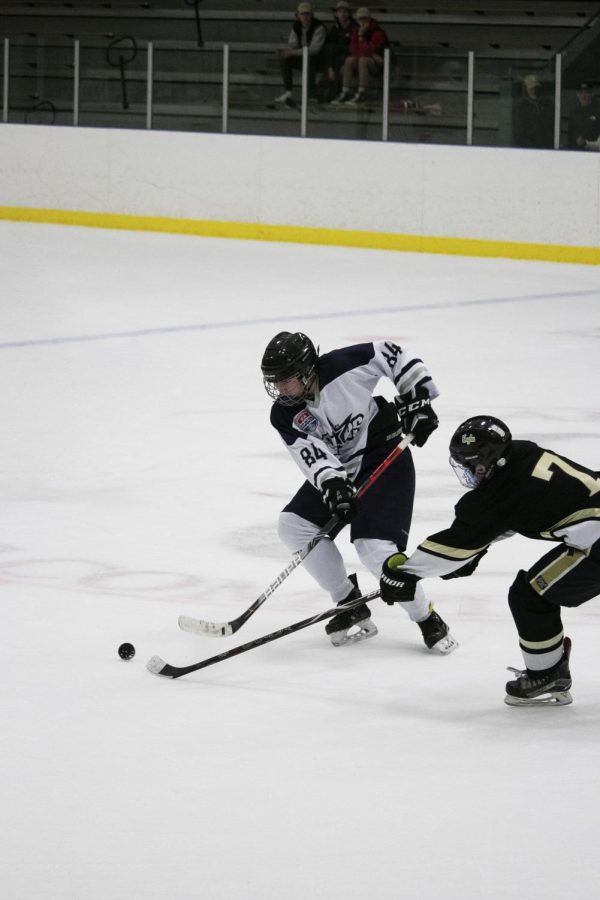 Daria Khajavi
The Salt Lake Stars, a division one, independent, Utah high school hockey team with players from schools all over the Salt Lake Valley, met Northern Utah Independent (NUI) at Steiner on Wednesday night for the final state championship game.
After making their way to the title game by beating NUI last week in overtime to advance to the title game, the Stars were ready to do it again. But they couldn't beat the same team twice in a row, losing 5-1.
"Everyone thought we were going to go out and beat them again, but they were the number one seed in the whole league and we underestimated them," Highland junior and leading scorer for the Stars Jack Kuemmel said. "We got off to a really slow start."
NUI controlled possession of the puck for most of the first period and the Stars could never establish any kind of momentum. Although they were only down 1-0 at the end of the period, the Stars allowed NUI to gain confidence.
Hockey is not sanctioned by the Utah High School Activities Association and therefore requires players to join teams that consist of multiple schools. The five Highland players on the Stars showed their strengths and fought for the puck at every given moment but never could quite capture the same magic they had in the first meeting between the teams.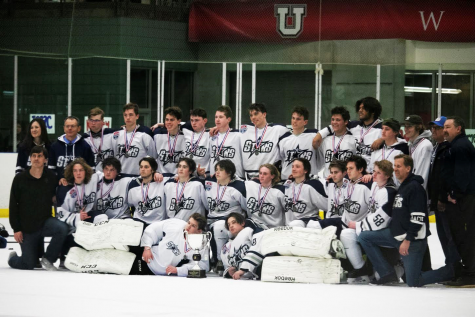 NUI's offense was immediately very strong and they led shots on goal from the very beginning. Stars goalie, Liam Bywater with a 89 percent save percentage, held it together and froze the puck many times before NUI's first goal four minutes into the first period.
The Stars continued to skate from "coast to coast" in hopes that they would match NUI's score, but finished out the second period after fights, penalties, and many blocked shots with a score of 3-0.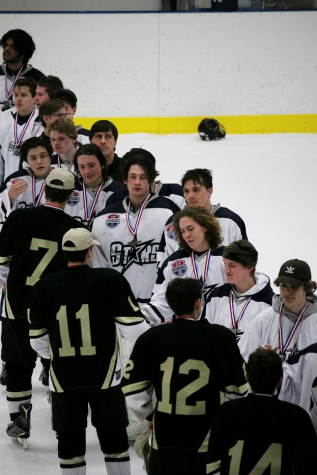 By the beginning of the third and final period, the Stars gained more momentum on offense. After one more goal from NUI, the Stars were up with a power play. They still couldn't seem to find the net, but shortly after, Christian Vasquez scored and put the team on the scoreboard with three minutes left of game play. NUI topped off their shots on goal with one more point and took home the title.
"Coming into the playoffs, we were kind of towards the bottom," Kuemmel said. "Making it to that last championship game made us proud."
Kuemmel and the rest of the Salt Lake Stars players had a strong season with many upsets in their favor and look forward to playing again next season. As for Highland, there is a chance of a club team forming that will give students a chance to play under their school's name.