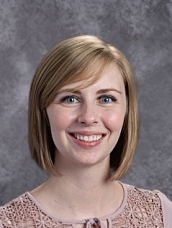 COVID-19 has closed schools, canceled sports, and has now affected an English teacher at Highland. Emily Paxton tested positive for the virus today and is currently in quarantine at home for the next seven days.
"I had a really mild case and I think I am mostly over it, and I actually didn't realize I was sick until Friday the 20th when I broke my foot," Paxton said. "When I went to InstaCare to get it X-rayed, my temperature was a little bit higher than normal."
Although InstaCare wasn't worried about her temperature, Paxton kept track of it over the next few days and it never broke 101 degrees Fahrenheit. She never developed a cough, either, but she wasn't convinced that a test would come back negative.
After multiple calls into the COVID-19 hotline over a week's time, a final call was made on Thursday.
"I was reading an article about how a lot of people who had coronavirus lost their sense of smell, so I tried to smell a candle. I couldn't smell it at all," Paxton said. "The final time I called the hotline I talked to a real person and she told me that I might have it."
Paxton was set on getting tested to make sure, so she received information on where the test would be given. When she arrived at Salt Lake Clinic on Thursday afternoon, she read over the required paperwork and was tested in the comfort of her own car.
"It felt like the swab touched my brain and then bounced down the back of my throat, but that was it," Paxton said.
Today, she received a call informing her that she tested positive for COVID-19. Although it has been over 72 hours since her fever disappeared and she is most likely not contagious, she is staying home for at least the next week to ensure other people's safety.
Because her son and her husband are both healthy and have not shown symptoms, she is not worried that they will be affected to a point of concern. Her husband is taking a two-week quarantine and will not be going to work, but Paxton is  confident that her whole family will come out of the scare healthy and strong as always.
Paxton has no clue as to where she contracted COVID-19 and hasn't been in contact with any people that she knows of who have tested positive. She has contacted everyone that she has been in close proximity with over the last few weeks to inform them.
"Until we know how big of a problem it is, we can't start solving it. If people stay home and do what they are supposed to, we can control it," Paxton said. "If I didn't know that I had something bad, I probably would have gone to school if it weren't closed. Take every moment seriously and stay home."
Sophomore Dylan Lolofie is one of Paxton's English students and has always been grateful for her kind spirits.
"She is a super kind and supportive teacher and she always cares about how we are doing outside of class," Lolofie said. "She is so positive and I hope she starts feeling better soon."
If you feel as if you are showing symptoms of COVID-19, call the Utah hotline at 1-800-456-7707 for information on receiving a test. Stay safe.