Spartan's Spoil Senior Night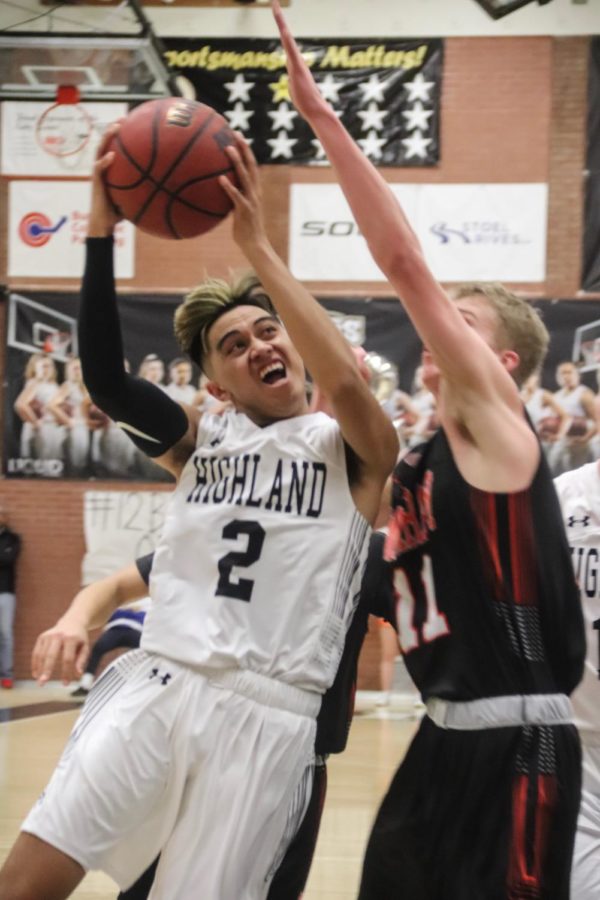 Matthew Lloyd
February 20, 2019
On Tuesday February 19 the highland Rams hosted the Murray Spartan's on Highland's Senior night. The Spartan's spoiled the night winning 66-63.
In the first quarter of the game neither team was able to pull out to a comfortable lead as both teams were going back and forth. With the final possession of the quarter Murray's Justin Walljasper hit a shot as time expired, hoping to give Murray momentum and a comfortable lead. Murray lead 16-14 at the end of the first quarter.
Despite the momentum shifting in Murray's favor Highland stayed strong and put together an 11-3 run led by senior Jackson Hawes to start the second quarter forcing Murray to take a timeout. Murray was able to cover some ground but the Highland held them off at halftime with a score of 36-30.
 The third quarter Murray was able to gain some momentum closing the gap to one point at the end of the third with a score 47-46.
Heading into the fourth with a one point game it was anybody's game. Both teams going back and forth battling for every bucket. Murray senior Ajak Arok took over for the Spartans tying the game late in the fourth. A few possessions later Arok was able to hit a dagger and gave the Spartans the lead. With under a minute to go Highland had possession and had a great look from Nate Warr in the corner to win the game misses off the iron and is tipped to Liki Makaui who has hit many big time shots in his career. The rams were looking for one more. Unfortunately he came up just short as time expired.