New Clothing Shop Addition To Ram Market Will Soon Be Available To Students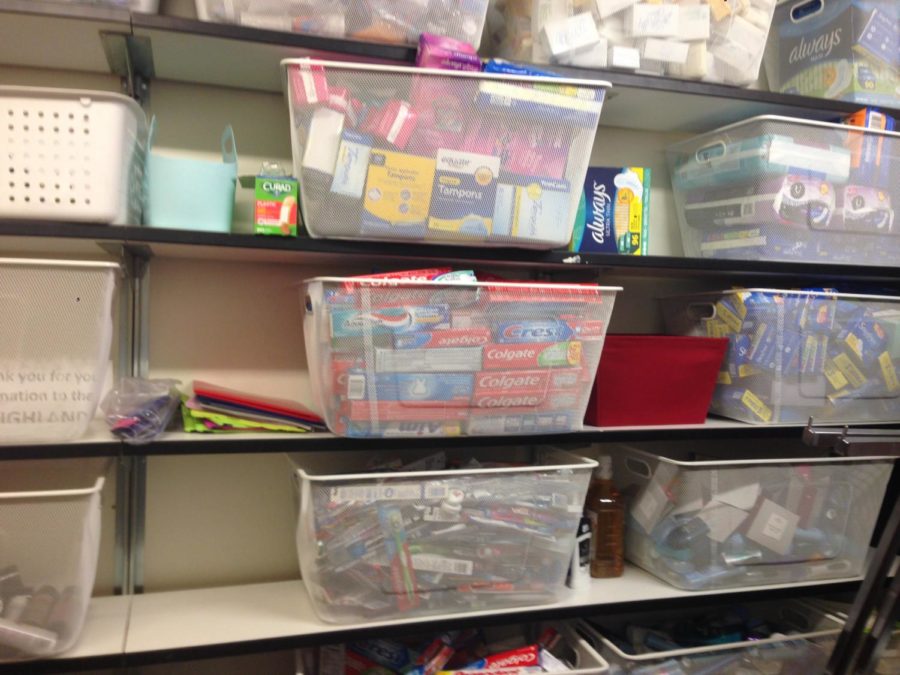 The Highland market has a new addition that will be available to students in the near future. What started out as a collaboration with student government, PTA, and the administration to bring free food donated by Fresh Market to students has grown to become so much more.
Not only is there now a pantry that holds goods from pasta to applesauce, but there will be little shop where students can get clothes, school supplies, shoes, and a lot of other items all for free. The creation of the new room was implemented by the district and is currently really close to being finished.
"Kids come in and take whatever they need," family support coordinator Melinda Smith said. "I know that it's really hard for some kids when they don't have a coat, or clothes to wear for P.E., [and] anything like that we can get."
The Ram Market system, so you could say, has expanded to help students with as many issues as might come up. Dentist visits, eye glasses, and doctors' appointments are also available to anyone who needs them at no cost. There are also toiletries that are available to students with things like deodorant to menstrual products in both the pantry and the clothing shop.  This is all part of an effort to make sure that no Ram goes without the things they need to succeed in school and in their everyday lives.
"Students cannot learn if they have a toothache, or they can't see the board, if they are struggling with anything like physical problem, and so I kind of take care of all physical problems a student may have," family support coordinator Melinda Smith said. "All [students] have to do is come and see me."
Smith says that the response from the community has made much of this possible. With donated items for food drives to giving things like binders and pencils, the family support program has been able to offer services that can better fit the needs of the Highland community. Along with Fresh Market, the Utah Food Bank has been donating a lot of food and things like soap, toothpaste, and other toiletries.
Education funding has always been a big policy issue and with the national teacher strikes happening across the country, the reality of teachers helping students with needs that are based outside of the classroom has been discovered. The programs that are in place work to not only help students and their families, but also allow teachers to be able to focus more on the classroom. The pantry is open during both lunches to everyone and if there is anything that is needed you can go see Melinda Smith in room D106 for help.