Rams Run Through Pineview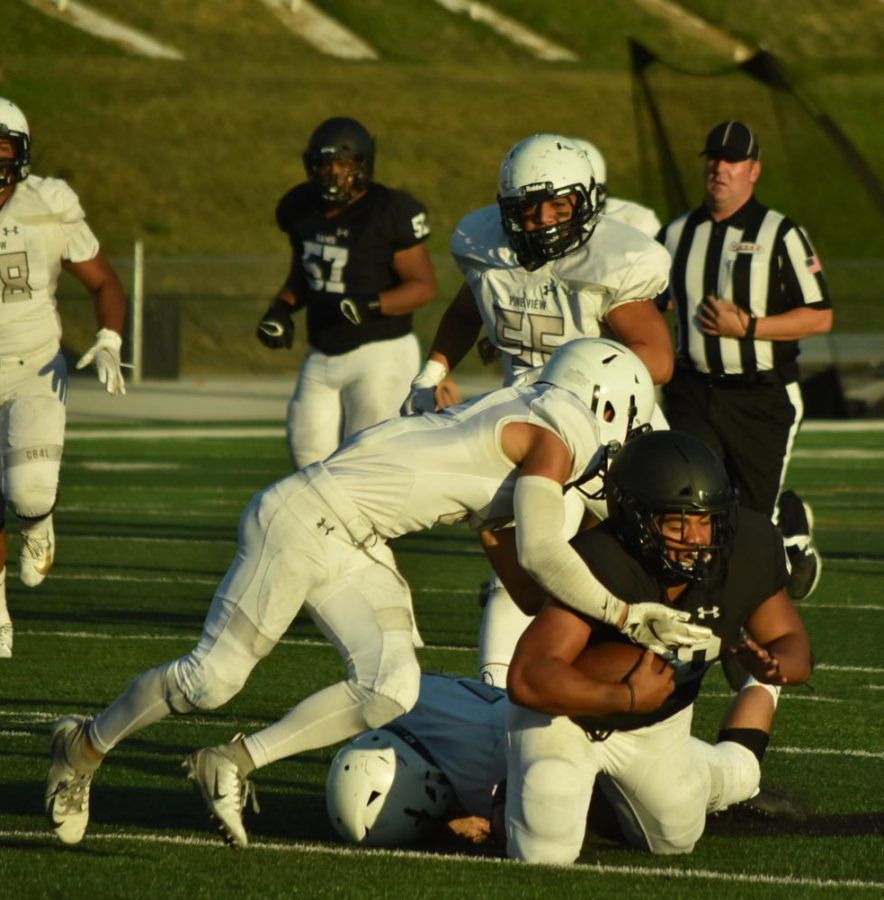 Highland was able to jump on Pine View with a 51-yard touchdown run by junior running back Ben Boren early in the first quarter on Highland's opening drive. It was a sign of things to come as Pine View could never stop the Rams' rushing attack.  
Boren was a huge part in the victory over Pine View, as he himself ran for 133 yards and two touchdowns in the Rams' 52-35 win. 
Highland was able to dominate the line of scrimmage on both sides of the ball. The Rams only gave up 29 rushing yards on 24 carries to Pine View throughout the game. Not only did the defense play great up front, but so did the offensive line for Highland as the offense rushed for 517 yards, averaging 8.7 yards per rush attempt. 
"The offensive line allowed me to get in the position to run the ball so well," Boren said. 
As Boren was the lead rusher for Highland, he was helped in a huge way by Nephi Hosea who ran for nearly 100 yards and one touchdown. It seemed that whenever Pineview was able to Highland's momentum Hosea, would have a breakout run to switch the momentum back into Highland's Favor. 
"The offensive line played really well which helped me run the ball," Hosea said. 
Highland was able to take a 44-21 halftime lead behind four combined touchdowns and a pick-six by Paul Clark on the opening defensive drive. 
In the second half, Highland's offense began to slow, as they only scored one touchdown by Hosea in the third quarter, but the defense stepped up, as it only allowed two touchdowns and got a safety to finish the game. 
"The defense played great in the second half, which was huge because we needed them," Hosea said. 
Even though the offense wasn't high powered in the second half, the Rams continued to run the ball. 
"We knew we were going to run a lot because they couldn't stop it, and we stuck to the game plan because that was what got us the lead earlier that game," Boren said. 
With the win against Pine View, the Rams are 2-0 to start the season, with high hopes for the rest of the year. 
"I am happy with the win, but it's a long season and pre-season is a time to get better, and they need to focus on Granger in the upcoming week," Highland coach Brody Benson said.