Rams Run Home Another Win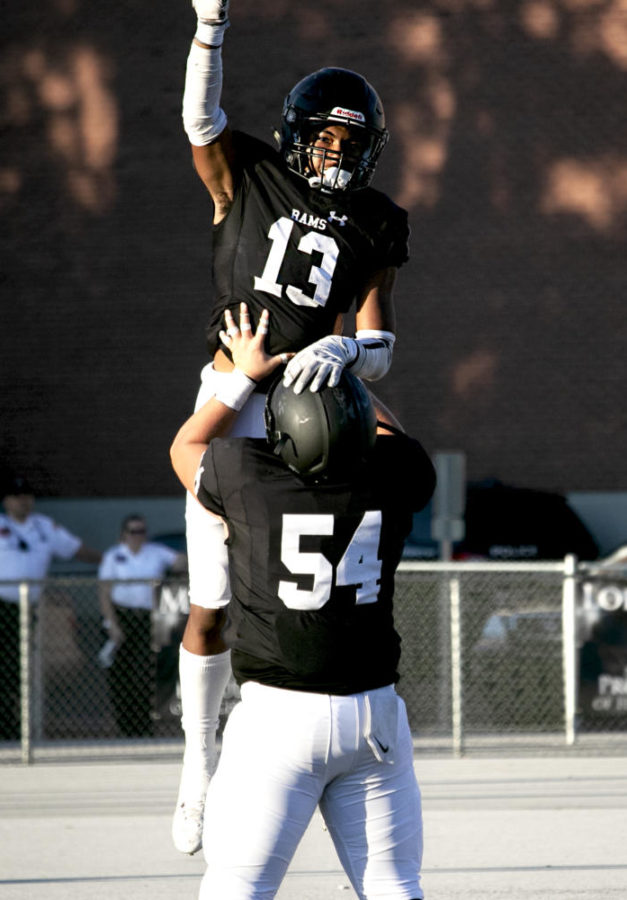 Highland entered its game against Granger as a significant favorite on Friday night. And the Rams played like they expected to win, which led to a sluggish start offensively.
But a long touchdown run by Ousmane Doumbia late in the first quarter to start gave Highland the jumpstart it needed, leading Highland the as-easy-as-expected 55-19 victory.
The Rams won this game much like they did last week against the Pine View; running the ball. Granger had little answer for the Rams triple option attack, struggling to contain Highland's deep group of running backs.
The Rams were able to execute on both sides of the ball. They were able to stop the Lancers offense except for the occasional hole in defense that resulted in a long run touchdown. The game plan was executed throughout the whole team, not leaving one player to have to do too much. Touchdown celebrations were had by all as there was a combination of players scoring.
"We were able to look at their fronts and run what we do,"  Highland quarterback Hunter Lambert said.
For Highland coach Brody Benson, the game was a homecoming of sorts. Benson played at Granger and playing against the Lancers brings back a lot of memories.
"When I was their age my best memories came from playing on that team," Benson said.
Benson wishes his alma mater nothing but success for the future and hopes they can get past these rough couple of seasons. Grangers was completely outmanned, not even suiting up 30 players.
With another win under the team's belt, the Rams are now 3-0 but the real season begins on Friday as region plays starts. Highland plays at Hillcrest on Friday night in a game the Rams will be favored heavily to win.