Costumes That Freaked East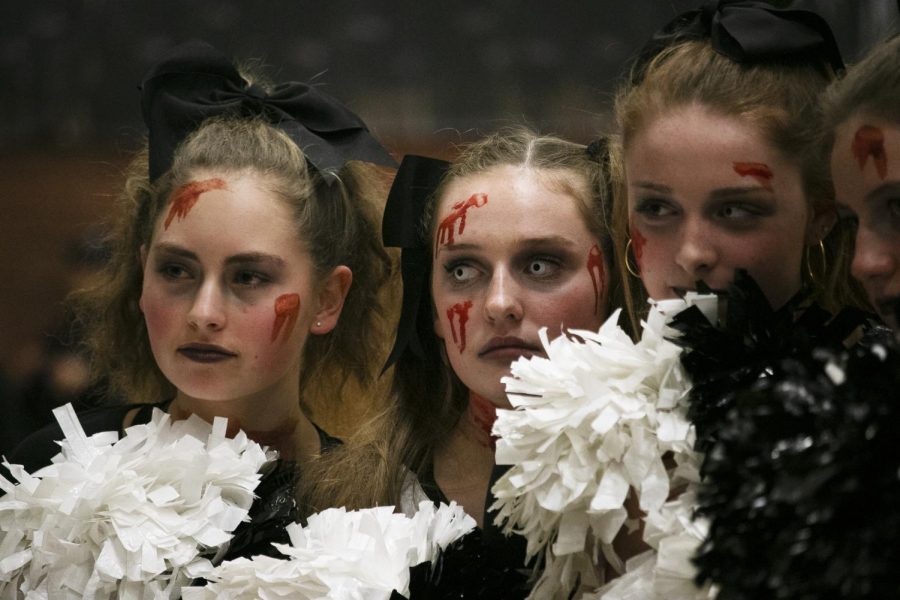 Freak East just happened, and the Highland kids weren't afraid to show their scary side. Several students wore heavy black face paint and had fake blood oozing from their eyes and mouth. Some students recreated the look of their favorite characters. A handful of kids dressed as The Joker, complete with green hair and an immense amount of lipstick. Some students also collaborated on group costumes, cheering on Highland dressed as characters from Star Wars. But there were two different looks that really killed.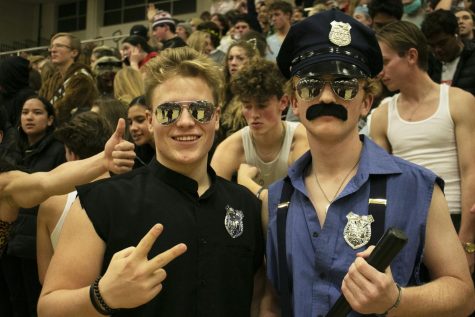 First were Jaxsen Miner and Nick Handy, dressed as intimidating policemen. Not only did they pin shiny badges to the front of their uniforms, they also donned dramatic shades and nightsticks swung from the loops on their belts. Their uniform hats and shorts were what really pulled the whole look together. 
While the cop costumes were creative and a big hit with the crowd, there were other students who really captured the essence of Freak East. Mark Whisenant, Eric Haslam, and Josh Omer came to the game dressed as doctors. Doctors covered in blood. They wore bloody uniforms, stained masks, and Whisenaut even carried a plastic bag filled with an undefinable substance. They may not have been dressed as monsters, but the mysterious backstories that accompanied their costumes were sure to make anyone a little uneasy. 
Overall, the students of Highland didn't hold back when trying to "freak East," and they definitely succeeded.