Many Students Are Being Affected From Loss Of Work During Pandemic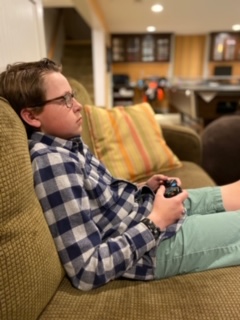 As COVID-19 spreads around the globe, it has truly impacted everyone in some way no matter their position in the world. From wealthy businessmen to poor students, people have had to change their way of life to battle this new and deadly virus.  
 Teenagers at Highland and schools all over the state of Utah have left their desks and chairs and substituted it for online learning at home. But school isn't the only important part of students' lives that have been affected. Part-time working situations have also been put on hold in order to keep employees and consumers safe from the spread of the coronavirus.  
 Working can be essential to many young people's daily needs, so having their paycheck taken away can be disastrous if not handled properly. Because many teens have been unable to work during this time of crisis, there have been some difficult consequences. 
 Many teenagers rely on their jobs to keep up with their expensive lives. For things such as gas, food, and other essential items, people may not have the funds to keep up with the costs. Although people have been asked to stay inside and practice social distancing and the costs may not be as high as usual, these prices will start to add up over time. Once things start to get back to normal, students will be behind on an income level which can lead to not being able to access their necessities.  
 Highland junior Andrew Olsen has not been working during the quarantine, and he is feeling the effects. 
 "Not working has been a big change for me because I would love to be working a lot and making more money," Olsen said. "The change in income has affected me more than I thought it would have. I have to pay for a portion of my phone bill, gas, and car insurance and I have to do it every month." 
 Many families of high school students lean on a partial income of their children. Some students are required to work in order to help their parents pay the bills. When that source of money is taken out of the picture, it could introduce problems that families can't handle during this pandemic. Coupled with the fact that many parents are not working at the same time, this can be a financial nightmare for some. 
 Another harmful thing that has come from not working is the lack of responsibility for many teenagers in school. A lot of students rely on their job for a source of money, but also as a way to get out of the house and accomplish something. Without this requirement on their part, many teens do not know what to do with their time. Some decide to fill it up with physical activity and exercise, but others tend to use the extra time to play video games or lay around all day, which can lead to negative health effects.  
 It is very important to try and stay healthy during this worldwide crisis, but many students find it hard to do so.  
 Olsen has also struggled with this problem, as his spare time is more than ever before.  
 "I especially want to be working just so that I can have a routine in my life," Olsen said.  
 There are definitely more problems that can be caused by an absence of work, so it is very important to remember to try and keep life as normal as possible. The negative consequences are numerous. 
 On the flip side of the coin, some students have the opportunity to stay working during this quarantine. This has allowed them to keep making money which they are all very happy about, especially during a time when many adults have not been able to stay in their jobs. 
 Allison Pihl, a junior at East High, works at Thirst's drink shop downtown on 1300 South. She has been grateful to not be in the same boat as so many other students in high school are at the moment. Still being able to work has been really great for Pihl in many ways. 
 "Its been good to work during quarantine because I can still get out and have something to do while still getting paid," Pihl said. 
 Creating an environment where life feels normal can be difficult during these trying times, but the little things like a quick run to get a treat can make a big difference.  
 While being out of a job can be very difficult for so many people, it is critical to remember that this will pass us by eventually. We can overcome this challenge.