A Season to Remember in Girls Basketball
Teamwork makes the dream work and no one can disagree that Highland's girls basketball team won state thanks to their commitment to working together. 
To many Highland students, the team's success at state came as a shock because they hadn't seen a victory of this kind since 1984. However, as junior Bri Neeleman expressed, to her and the rest of the team "it wasn't as much as a shock as a thrill that we worked so hard and were able to come out on top."
There's no mistaking that the Lady Rams' hard work paid off, and while the players' individual grit and determination were a major factor in their victory, the selflessness and confidence-inducing positivity surrounding the team put that skill and passion to good use. More simply put, they "play as a team," as Kaija Glasker said.
Through interviewing players and head coach Kurt Schneider, I found that positivity and teamwork were two of the most crucial keys to their success. I made special note of this year's increase in the player's positive attitudes. Many teams have talent, proper coaching, and all the components believed to be the recipe for a winning team, but without genuine chemistry and positivity, they can never succeed.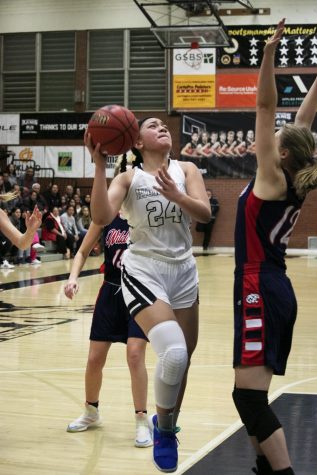 As team captain, Glasker's leadership deserves special recognition. Being the No. 10 scorer in the 5A Division of Utah might be an outstanding individual accomplishment, but she's essential to the team's success because of her ability to bring Highland's talented group of girls together in order to achieve their goals in playing the sport they love. When asked if she believed if it was possible for next year's team to be as successful as this year's she responded, "Yes, it's very likely because we have all the talent but now we just need someone to step up and fill that leadership role."
One of the simple tactics to increase positivity among sports teams is to play upbeat music to encourage the team during practice. While it might seem like a meaningless change in the normal training routine, Schneider explains that "practice can become monotonous day after day," so he uses music to lighten the mood. Of course, music won't take a team to state, but bits of positive reinforcement in combination with talent and hard work can really set a team apart when needing that extra boost of encouragement during a game or practice.
More than just music, the teammates relying on each other's support allows them to function better as a team, dominating the court. Freshmen and senior duo Sosefina Langi and Glasker are the best example of this dynamic. Throughout the season Schneider recognized the synergy between the two, and it's no surprise that their shared desire to win and have fun doing it led to a seemingly effortless success on the court.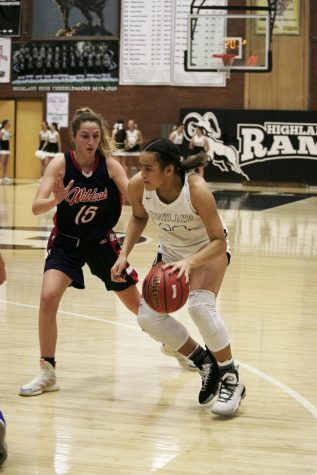 While very impressive, their success as a duo didn't come the moment they met. Together they experienced wins and losses and countless practices to reach that point. In addition to their great relationship on court, Glasker described that she knew Langi not only wanted to play for herself, but for the rest of the team.
But becoming a winning team doesn't come without its challenges. A trophy represents hours of pouring your heart into the sport and leaving it all on the floor. It represents being strong enough to always rise after you've been pushed down and not being too proud to take a teammate's hand, accept help, and listen to your captain or coach. It represents euphoria, holding that trophy after all the struggles of the many and the few and knowing that you earned that title.
Together, they rose from mere underdogs to champions.
"What these girls pulled off was quite remarkable," Schneider said.
Highland couldn't be prouder.