Sports Continue Despite COVID-19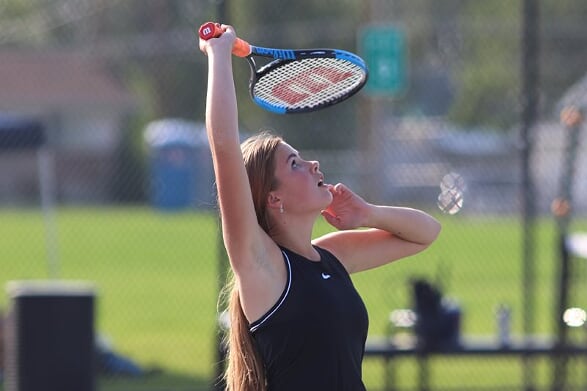 It's hard to cheer with a mask on.
For a team, it's difficult to get fired up from the crowd when it is literally being muzzled by masks.
High school sports are a significant part of a student's educational experience. Going to games and rooting for Highland with your friends is something many people look forward to each week of the school year. It helps build school spirit, relationships with fellow students, and provide support for the teams. As the powerful coronavirus sweeps across our nation and the world, its effects have changed the definition of normal. This new "normal" consists of restrictions on the way people attend sporting events everywhere.
As Highland's fall sports begin, Utah being one of the only states to allow this to happen, so do the safety precautions that have been put in place to protect the health of those playing and cheering. Examples of this include mandated facemasks, social distancing, and the use of common sense in the wake of the pandemic. These new safety measures are required by the government to lessen the impact of Covid-19. These precautions were explicitly made for the protection of the people of the United States, and consequently, the experience of sporting events was unfortunately not taken into account.
The number of students at Highland who are disappointed with the way that school and sports will proceed is significant because they miss the normalcy of past years. Without as many fans, more restrictions on where you can go, and what you can do, life seems as if it will never be the same.
Senior Dylan Mingo feels the same way as so many others. As a proud and loyal supporter of Highland sports, Mingo makes it a priority to attend as many games as he can during the school year. His experience of games with rowdy stands gives him reason to know the effect of fans at events.
"The atmosphere just changes. There isn't a student body to support athletes and boost their mood after losses, and there isn't the normal, excited, and cheerful ram spirit after wins. Student-athletes lose the fans that are there to help them through the ups and downs, and it affects the overall joy in sports," Mingo stated. "If you've ever been to a Freak East game, you know it gets hot in the gym, and with added regulations like masks, one can only imagine how toasty it's going to get. So even if fans are allowed to spectate sports, rules, and safety protocols are going to affect the atmosphere in most certainly a negative way."
This is the attitude of so many students at Highland, and also people across the world. Without the natural feeling at a game to raise people's spirits and boost their moods, sporting events at Highland will be much different than what everyone knows as usual.
While it is hard for fans in this new world, the experience for the players is just as hard, if not more difficult. Senior Josh Berg, a receiver for Highland's football team, explained one of the reasons that this statement is true.
"I think that fans are critical in high school sports because they help make the competition greater and more enjoyable. Without fans, the games would just feel like a practice," Berg said.
This is an excellent point made by Berg, as he speaks for a large number of the student body at Highland. Many teenagers believe that without fans, high school sports games are just not as entertaining and fun to go to. This includes sports players, as fans completely change the dynamic of a game. They are incredibly important, even if it may not seem like it.
As coronavirus guidelines have placed Salt Lake City under the Orange Phase, Highland has not been able to host home games. The Rams have previously been forced to play all games in an away setting, eliminating a large number of normal fans. But as our area has now moved into the Yellow Phase, the opportunity to play on Highland turf has become available. Both the team and fans are extremely pleased by this, as it provides a sense of normalcy and pride.
As the coronavirus continually impacts our world, Highland will also keep being affected. But with new guidelines and ways to protect people's health, the sports and other activities we know and love are hopefully just around the corner.