Vaccine Arrival Has Experts Emphasizing Continued Precautions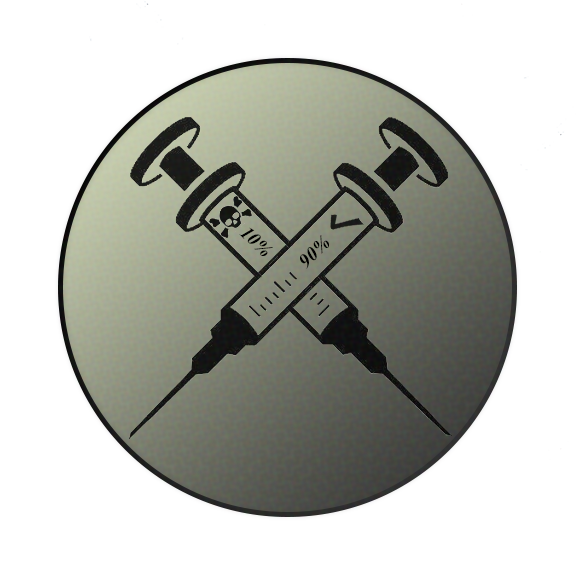 Utah has seen a new arrival of COVID-19 vaccines which have brought both promising results and hopeful feelings to many. However, despite the anticipated protection and positive outlook of the vaccines, healthcare officials are warning the population to remain cautious and responsible in their actions, as society is nowhere near the elimination of this virus. 
The first vaccines have officially arrived in Utah, and many frontline workers have already been vaccinated in the first few days. Individuals are eager for results and look forward to the future that follows the vaccination of the public. However, with the hopes of future vaccinations to individuals, advisors warn that cases must still be expected and that it will take some time for the vaccinations and immunity to reach large amounts. In fact, most healthcare officials have claimed that although this is great news, this is only "the beginning of the end" in eliminating COVID-19. 
Another large concern among those expecting to be vaccinated is the potential risks and symptoms that may follow the injection. There are still groups that were not included in most tests such as pregnant women and patients with allergies or vulnerable conditions. There have been multiple reports of allergic reactions such as severe rash and anaphylactic shock in healthcare workers who have been vaccinated across the country. Stories such as these may instill fear in a number of people, but hospitals in Utah have spoken about their complete faith in the vaccine and ask for trust from the public as well. 
One Highland student spoke about her experience with a Pfizer vaccine trial for children and teenagers. Elaine Mork found out about the trial from a family doctor and decided to partake in the trial which observes reactions to vaccinations. These vaccines are either placebo or the same vaccine currently being given to frontline workers. Participants must provide daily updates involving their health and any reactions following the injection for two years as part of this trial. Mork also spoke out about her thoughts on the vaccines and what other precautions can be taken during the pandemic.  
"I'm hopeful for the vaccine; everything I've seen about it has been pretty good and with family in the medical field and with vulnerable conditions and ages it will be a relief once they are approved and can get it," Mork said. "I think the pandemic can be improved simply through people being smart and working together. People should follow mandates like masks and social distancing at all times." 
After months of being in a pandemic and fighting on the frontlines, hospital workers are emotional with the arrival and distribution of vaccines. So far, the Intermountain and University hospitals have received shipments of vaccines and each hospital has vaccinated at least 80 workers each. It is expected that there will be further shipments of the vaccine to Utah hospitals in the next 10 days as the U.S. will be shipping around 2.9 million vaccines to 3,600 locations this week alone. Hospitals have reported some struggles involving specific time schedules for thawing and preparing the vaccines, but also confirm that vaccinations are going well. Many are also excited on the very recent approval of the Moderna vaccine following its own trials and experimentation. 
SLCSD student Jennifer Lee had some comments on the efforts of healthcare workers and the progress of the vaccine since the start of the pandemic. She noted the rapid and efficient development of the vaccine and is eager for the continuing release of it. "I'm very excited for the vaccine and I see it as a spotlight for hope. It's incredible to me that the vaccine has developed so quickly and I'm very thankful to be living during a time where science is advanced enough to achieve such things." Lee said. Although Lee is hopeful of the vaccine, she also noted the risks that will remain with the virus. 
With many advancements in the past months of the pandemic, the country hopes to get 15 million people vaccinated by February. As close as it seems, there are still rising case risk levels in a number of locations across the country. Utah has reported dwindling case numbers that still remain anywhere over 1,500 per day with the numbers of deaths rising. The average number of cases per day for the past week is currently 2,540 and the percent positive rate is 23.2%. On top of the number of cases, health officials warn of another spike in cases in the next month due to the holiday season when many families and friends gather and may forget the many risks and ways of preventing infection. 
Utah Division of Indian Affairs' program manager, James Toledo, has seen the effects of the pandemic upfront in a variety of ways. From having family inside and out of household become infected and hearing about other pandemic stories in his workplace, Toledo certainly had some words to speak concerning safety measures and behaviors.  
"I am very hopeful that the vaccine will help prevent the spread of the Coronavirus, but we also have to understand that we still have to wear masks and social distance until the majority of the population gets vaccinated." Toledo said. "However, I am still a little worried that people will not take this seriously and not get vaccinated. I also worry about some of our political leaders who will continue to politicize the pandemic and make things harder for everyone." 
The arrival of vaccines in Utah sparks the beginning of a bright future that will eventually be in action, but it will take some time and effort to remain safe and positive. As hospital workers are vaccinated and the anticipation of the pandemic's end continues, people must stay motivated and cautious in the coming months. Toledo spoke once more about how people can stay safe and remain weary as vaccines arrive and the virus remains strong. "Vaccines are one part of the solution and I believe that education is the only way to improve the situation. We need to learn all we can about COVID-19 and look at ways to improve our response to future outbreaks, because they will likely occur."