The Highland Dance Company girls came on stage in sparkly dresses and ready to perform. They all get into position and there is silence. The crowd keeps cheering waiting for the music to come on and for nearly 5 minutes the dancers are stuck in their positions until the music comes on and they put on a performance to "New York, New York".
After many delays with the music and many dancers standing ready to go, Dance Company put on their fall concert, Nexus on October 4th. "Nexus" is the Latin root for "Connection". This performance contained 12 numbers, all related to being and feeling connected to one another and themselves as dancers.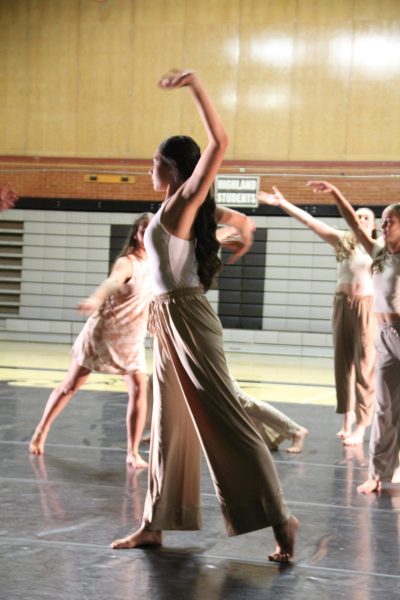 "All of the rehearsals leading up to the performance the music worked fine." Dance Company Secretary Mary Lambert said. "It worked for a few of the numbers but then we ultimately had to switch to the speaker."
Despite these sound issues with the music being quieter and having less base, the dancers were able to stay together and impressed the entire audience with their level of professionalism and ability to complete their dances with very few mistakes. They all stayed in their beginning positions during the first number and kept composure and smiles on their faces.
"I feel that we all did really well considering the circumstances of the music being delayed," Lambert said. "We all stayed on well and it wou-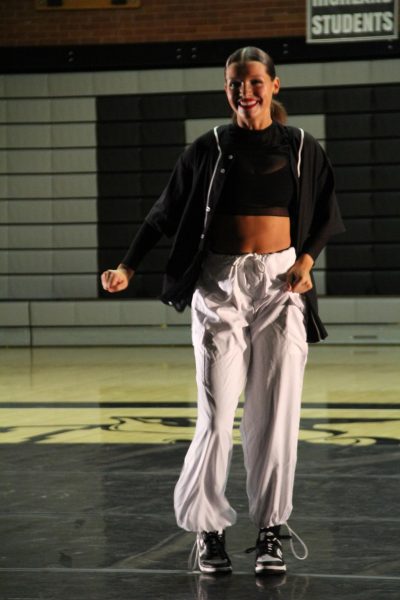 ld've been better with good music, but I think we did great."
Their ability to stay together is a clear result of how close they are as a team and how well they all work and move together. The rehearsals have all started in the summer during their camps, so they have been working for months on these dances which was shown clearly in the way they stayed together despite the lack of good music.
This concert consisted of many different genres including hip-hop, contemporary, and lyrical which was intentional to show connections to different types of dance and how dancers can connect to the audience with every single one.
"For my dance, we did all songs from the early 2000's," Lambert said. "So, the theme was connecting back to the hip-hop culture from that time."
This performance showed great work in dancing and using the theme to get across to the audience. It also impressed everyone able to watch with the amount of professionalism done by these dancers.