It's Beginning To Look A Lot Like Christmas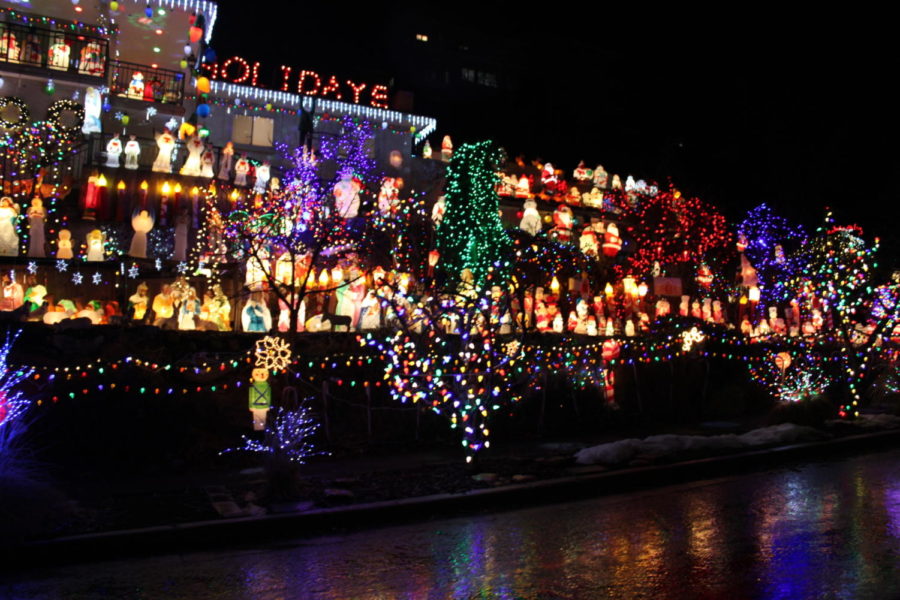 No plans for the holiday season yet this year? Well, you're in luck. There are some fantastic outdoor Christmas decorations to gaze at as you drive around Salt Lake City and nearby areas.
Now that Christmas lights have LED bulbs and lower price tags, it seems people everywhere are stringing their houses with as many lights as possible. The LED bulbs allow for a brighter glow and are long lasting. Companies are now working on making their products more affordable so that anyone and everyone can celebrate the holiday season. The house with the most impressive and varied decorations is up in the Avenues. The address is 805 East and 18th Ave. The house is big, leaving lots of room for festive lights and glowing statues. There are several shining nativity sets, jolly snowmen, and lights on top of the roof that spell out "Happy Holidays." There are also snowflakes, reindeer, Santas, and more. If you're looking for an amazing house to drive by while you listen to Christmas carols on the radio and sip hot chocolate, this is the house to see. 
Another great place to go is Country Club Drive. This neighborhood has several impressive houses with classy golden and red lights and wreaths. Many of the trees and lampposts on the streets have lights wrapped around them and ornaments hanging from tree branches and garage roofs. 
It's important to include Christmas Street in this article as well. While in past years Christmas Street has had some more subdued lights and decorations, the people of the neighborhood did a fine job this year. Very few houses had no decorations, most people have at least hung lights around their door. Other houses have inflatables in their front yard, projected lights dancing across their doors, and candy cane paths leading up to their houses. There is also an enormous Christmas tree at the end of the cul-de-sac made entirely of  lights that really reflects the holiday spirit. Christmas Street is worth a visit this year. 
In case these houses aren't enough for you, take a trip to 2812 south 2750 east to see a house with several Christmas inflatables in the front yard. 
On 3601 south 2300 east, there is a house has a tree that is covered in tiny purple lights, illuminating the house and the street too. 
The Mount Olympus Clock Shop on 2265 East 3900 South also has impressive decorations. Their red, green, and gold roof and giant nutcrackers guarding the front door are hard to compete with. 
Be sure to visit these addresses if you're looking for a fun and free holiday activity to do over the break.