The Rams Charge Past The Panthers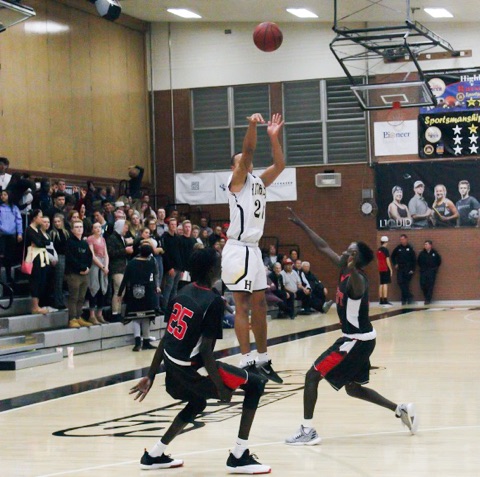 Hang on for a minute...we're trying to find some more stories you might like.
The Highland Rams bounced back from their previous loss against Olympus to beat the West High Panthers, 68-42, on Tuesday night.
The first quarter proved to be huge for the Rams as they scored 20 of their 68 points in that quarter alone with West only scoring 9 points. That first quarter set the momentum for the rest of the game, as Highland kept pulling ahead of West. However, both teams were pretty evenly matched in the second quarter, where Highland scored 18 points and West scored 16. But West couldn't keep up. In the second half of the game, the Panthers only scored a total of 17 points whereas the Rams scored a total of 30 points.
"We really shared the ball well and shot with confidence," senior Elijah Shelton said. "We also played at a very fast pace that West could not keep up with."
Shelton, as well as senior Oscar Maxfield and junior Liki Makaui, were all huge contributors to Highland's win against West. Shelton had a total of 18 points, 7 rebounds, and 1 assist. Maxfield had a total of 12 points, 5 rebounds, and 3 assists. Along with Maxfield, Makaui also had 12 points, as well as 3 rebounds and 7 assists.
Going off of the high from this game, the Rams will need to work hard the next couple days and prepare for their upcoming game on Friday night against the Skyline Eagles, who are 3-0 in region so far. However, the Rams can't let their record intimidate them and mess with their overall game. They need to stay focused, and play hard.
"We just need to keep playing fast and being aggressive [against Skyline]," Shelton said. "We definitely play better when we are aggressive and can show our specific skill sets."