Creating A Safe Space At School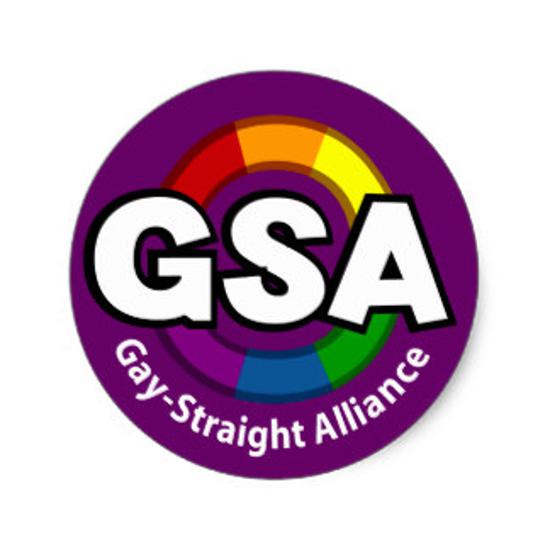 With pride month at this years doorstep, the LGBTQ community is ready to wave their flags, as are all the people who support them. However, there are other ways to support and be part of the community outside of the month of June.
Starting next year, there will be a Gay Straight Alliance group held at Salt Lake School for the Performing Arts, open to students from Highland as well.
"The GSA is the gay straight alliance which helps to facilitate interaction with the queer and straight communities and it traditionally exists to promote student activism, but we hope to facilitate more mental health and mental health support within our GSA," Sam Metzler, the organizer and creator of the SPA GSA, said.
The GSA is all about creating support and acceptance between the LGBTQ and straight community, as well as other communities. Students and organizers hope to address, discuss, and solve issues they've seen around school in their meetings to help create a better environment.
While the intentions of the GSA are to reach out to the LGBTQ community, Metzler makes it clear that this a group meant to help those in need and support those who are suffering, no matter what group you're from or beliefs you have.
"It's crucial to remember our services and participation in our group is made available to everyone in every community," Metzler said.
While GSA's have been showing up in multiple schools, there had never been talk of one here until now. Students are living in a world with rising rates in depression, and Metzler believes they are in need of all the support available, which is why the GSA was made.
"It was something that was far over due and I wanted to see more support opportunities made available to the student body," Metzler said.
The GSA has already started their meetings, but Metzler says they are very preliminary and just about getting things started and running for next year. The real meetings will begin happening in the first months of the next school year. The goal of each meeting would be about providing students opportunities to voice concerns and problems they see within the community and providing support for those who might need it.
The GSA group will also be marching in this year's pride parade on Sunday, June 2nd to show their support and love for this community.