Living Online During a Pandemic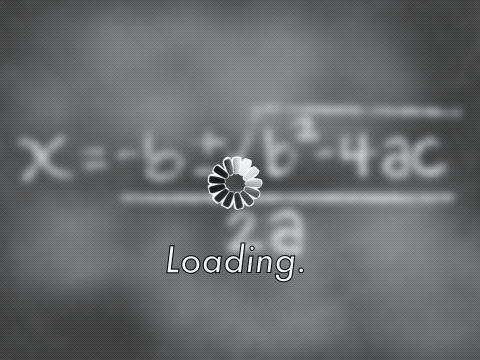 It is a familiar scene. Fight night in America: parent vs. teen, old vs. young, conversation vs. emojis.  
In other words, mom and dad vs. smartphones.  
Seemingly all the research was on the side of parents. They could cite studies on depression, obesity, time management, decaying social skills, etc. Teens met such studies with eye rolls, slammed doors, and "you just don't understand" speeches.  
But teens did not, realistically, have much of a case, despite their emotional pleas otherwise.  
Then things changed. COVID-19 arrived and phones, along with a lot of other technology, ACTUALLY became a necessity. Schools shifted to an at-home, technology-based model. Zoom and Microsoft Teams became everyday tools used for learning, work, and socializing. Suddenly, spending time with extended family meant staring at a screen for hours.  
And parents no longer had a case to make their teens put away the phones. In fact, parents are likely too busy being on their phones, tablets and computers to take notice.  
Welcome to the post-COVID-19 world – a world that fits nicely on a rectangular screen. It's also a world that has seen desks replaced by couches, bells replaced by alarm clocks, and teachers somewhat replaced by parents. 
If the digital world wasn't king before the pandemic, it certainly is wearing the crown now. 
According to Forbes, internet use went up more than 70 percent during the first two weeks of quarantine. With nothing to do and no one but family to talk to, kids and students all across America got online in hopes of keeping things as normal as possible. 
Mike Tuiasoa, father of SPA student Kolo Tuiasoa, thought that going online would be an easy transition. As a "tech" family, moving online seemed like no problem. 
"The first week was full of technical issues and confusion on both sides. The kids weren't sure exactly what they were supposed to do or how to turn their work in. There was a lot of uncertainty about whether or not they had finished their work for the day or if there was more work somewhere they weren't looking," Tuiasoa said. "At first, I was spending the morning helping the kids troubleshoot Google Docs, printers, pdf forms, etc. Now I just have to make sure they stay on task and get their work done."  
Meanwhile, as students and parents alike wondered what would happen next, teachers were familiarizing themselves with a new online world. For some schools, this online platform was a comfortable one. In Granite School District, for example, a lot of classes already had online Canvas access or a digital component to their teaching, but the same cannot be said for Highland.  
Highland teachers spent the first week scrambling to move all their material to Canvas or other online programs, learning how to utilize sites like YouTube and Microsoft Teams. The district has advised teachers to follow guidelines for the amount of work to be done each week. High schools should not require more than 20 hours a week – 2.5 hours per class, but this can be a hard rule to follow depending on the class and its requirements. Along with teachers, students are also adjusting to this new online life, and while it has been difficult, Highland reports that 88 percent of its students are actively engaged on Canvas – the highest in the district.  
"Although we did have a number of teachers already familiar with, and using programs like Canvas, NearPod, etc., we did have to rally and the learning curve was pretty steep for most," principal Chris Jenson said. "I think the old saying 'Necessity is the mother of invention' applies here."   
According to Jenson, months prior to the quarantine, most teachers took courses in professional development that included technology instruction, mainly from Highland's "resident instructional technology guru" Alex Rowe.  
"Without this background I'm certain that our transition to online learning would have been even more challenging," Jenson said. 
While Highland teachers feel luck to have a technologically savvy person to help orient teachers to the online world, it hasn't been all easy sailing and exciting new beginnings. Language arts teacher Kerrie Baughman had some trouble when she first started her online adventure. Though she had used Canvas before and always liked using technology, lack of computer resources in the school made using it in class difficult. 
"Yes, it was a struggle at first…soul crushing because it is a bit dull…but necessary. I have avoided Zoom, etc., because so many other teachers are doing it and it's hard to ask students to be in one place at the same time," Baughman said. 
Baughman decided to create simple work for both her honors and regular student to keep their knowledge growing even at home. She has created vocabulary work, poem analysis, and eventually short story analysis, deciding that seemed like enough in regards to time and effort. Baughman wanted to strike balance, giving equal "busy work and worthy work", giving students the week to finish assignments. 
"I do feel frustrated because we were just going to be starting Huck Finn, but it is complex with 'language' and satire. It has to be taught, not just assigned. So that went out the window," Baughman said. 
That is one of the problems with this new online education. Now that teachers aren't in front of their students with in-person education, the lines between teaching and assigning are blurring.  While technology has made it possible to teach in a world where no one can see each other, that's the problem; no one can see each other and therefore, teachers can no longer make sure students are actually learning instead of reading, writing, and forgetting. 
Another problem is internet access for students at home who have never had to use online platforms before. There have been reports all around the county of parents driving their children to fast-food parking lots for the use of free wifi, letting their kids sit in the car and work because they're not used to having to provide online access at home. If technology becomes a more prominent part of education, how will parents have to adapt, or will they be able to? 
It is not all bad when it comes to this online world though, because while it may not be face to face, people are still able to communicate despite being confined to their houses. 
Anna Edler, a senior at Highland, was never a huge technology user. But with quarantine in effect and friends so far away, Edler has found herself picking up the phone more than she ever did before to do homework, listen to music, or Facetime friends.  
"I've always thought that there were better things to do than be on my phone, but now, that's how I stay in contact with the people I'd like to do those things with," Edler said.  
Whether it's teacher–to–teacher, student–to–teacher, or student–to–student, programs like Zoom, Webex, and Microsoft Teams have kept people talking. Baughman has had a similar experience to Edler, finding a new interest in technology more than she had before. 
"My other class is AP, who had to be prepared for the test! So I'm in a Facebook group of AP Lang teachers and they were talking about videos that the CollegeBoard published on YouTube. How handy is that?" Baughman said.  
YouTube has been another "handy" tool for teachers to help teach their students when they can't be standing in front of them. For Dylan Skiby, foods and nutrition teacher at Highland, YouTube has been a tool that he has utilized in class and is now carrying over to his Canvas teaching. 
"I think how I can pull videos off of YouTube to extend my students learning about hands-on concepts is really cool. When I teach about making pasta, I use a video off of YouTube to solidify my points," Skiby said. 
Tools like YouTube and other internet help have also been a life saver for hundreds of parents who must now learn how to be at-home educators, motivators, task masters… while also doing their own jobs. While technology is still a new necessity to education and living, there is still tension between parents and children as kids fight for video games over homework.  
"As a parent, I don't feel comfortable leaving all my kids home alone to figure it out on their own, so I've been working less hours at my job. Every student learns differently, so there are some who thrive with online classes," Tuiasoa said. "All the kids in my home really miss the human interaction and community feel of physically being in school. I don't have an issue with online learning, but based on how my kids have handled things this far, I definitely prefer physical classrooms." 
The COVID-19 world is still very new to people. At first, students wanted to get out of schools, whether to stay safe from the virus or otherwise, but now they are learning how to adapt. This means learning to prioritize work and put down the games and phones.  
The question now is, how long will students need to keep adapting? How long, if at all, will this new technology based world continue in the future? 
"This experience has already taught us some valuable lessons.  I think being forced to use distance learning technologies for now will definitely enhance learning as we transition back into the classroom, hopefully in the near future," Jenson said. "I can imagine teachers using online learning to supplement current lesson plans, to provide an efficient way to do makeup work, and to challenge students seeking enrichment activities." 
As principal, Jenson believes that it is likely teachers will end up using more online platforms in the future, and it seems that teachers agree. Not only will faculty want to use technology more, but schools might be forced to start putting more money towards laptops and online resources. 
"In a weird way, I feel like I am more in-tune with my students while online teaching," Skiby said. "In a normal class setting, you have the students who are really outspoken, and then the students who fade into the background. As much as I don't want to admit it, sometimes I don't talk to every student every week." 
With this new knowledge, Skiby also plans to use the online setting more in the future and take advantage of the various tools out there. Similarly, Baughman wants to start using Canvas more, saying that it is easier to grade essays and it will transfer easier to college use. Baughman believes that this college transition is important and hopes to make it easier for her students, but moving more online can, and has been, difficult for some students and may prove to be problematic in future changes to online platforms. 
"One of the hardest things is self-motivation. Maybe because this is so sudden, and youth have to share computers with parents who are working at home, this is a bit of a false situation in the long-run, but it is still something to be dealt with," Baughman said. 
Once again, technology is creating that positive and negative tug-of-war, the future having upsides and downsides with its possible new online element. As of right now though, according to teachers and students, the positive is winning out and education might have a more technological based future.  
No one knows what the future holds or how the present will change it, but as of right now, the world is seeing a new side to the technology that many once believed to be disagreeable. One thing that a changing world requires is the ability to adapt, and this is true of the educational world as well. Because of this pandemic, the way Highland and other schools teach might be growing with the world. In education, communication, and news, technology is now a big part of everyone's lives, and will continue to be even after people are allowed to leave the house.