'La La Land' Lights The New Year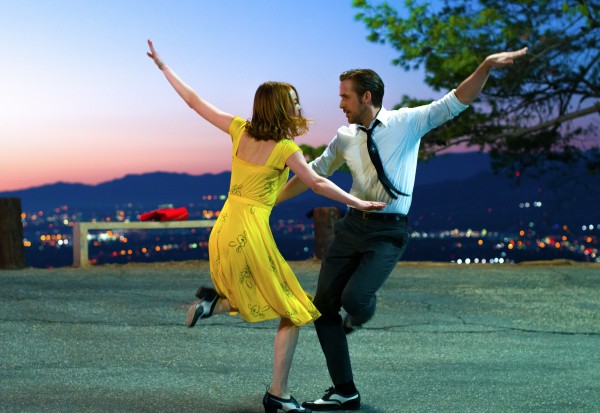 Hang on for a minute...we're trying to find some more stories you might like.
In one of the most vibrant and nostalgic films of the year the paths of a young jazz musician named Sebastian (Ryan Gosling) and an aspiring actress named Mia (Emma Stone) cross. After a series of unfriendly interactions and glamorous musical numbers, the two fall in love in spite of their different ambitions.
The impeccable acting, lively music, skillful cinematography, and wistful Los Angeles backdrop combine to make 'La La Land' a magical cinematic work. Gosling and Stone have incredible on-screen chemistry that will make audiences swoon, giggle, and cry as they follow the ups and downs of this dynamic duo. The jazzy soundtrack, featuring both actors voices, is romantic and helps to establish the main characters as aspiring artists, looking to make their mark on the world. The depth of these characters allows the film to effectively explore the intense tension between love and ambition.
'La La Land' is a must-see for anyone who grew up in Los Angeles, as it features many of the things that make Southern California such a special place. From colorful sunsets to jazz bars and movie sets, the movie's setting adds to the glamour and excitement of it's story. The bright set designs and dance scenes make the film even more dream-like.
Some may find this movie too glitzy and unrealistic, but it's over-the-top nature only adds to its charm. Additionally, the relationships between Gosling and Stone and their arts as well as their relationship with one another are very real and at times heartbreaking, so the film's fun atmosphere adds a nice contrast to the bittersweet moments.
This movie was made for the dreamers, romantics, and artists of this world. It is a near-perfect illustration of what it is like to be young and passionate in a world that can be cruel and unforgiving. Not to be missed.