Something For Everyone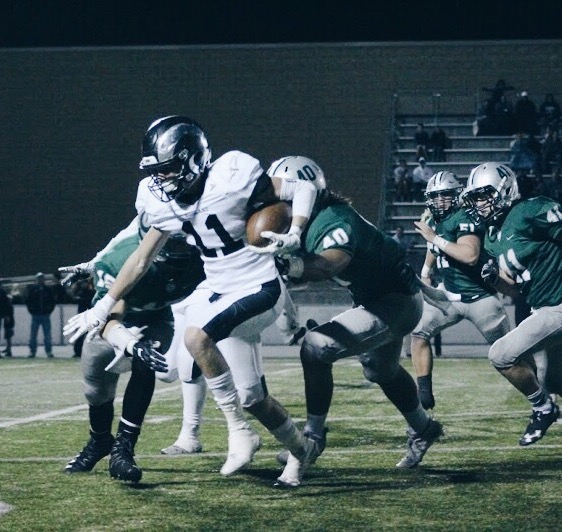 Hang on for a minute...we're trying to find some more stories you might like.
The crowd cheers wildly, watching in buzzing anticipation as the small leather football bounces from player to player across the field until finally hitting it's mark. Instantaneously, people are on their feet cheering, encouraged by the joy of the others around them.
Highland has an array of different options for all students. Whether its dance, theatre, or even news broadcasting, there's something here for everyone. The most well known quality of Highland, however, is the sports. Not to say there's anything wrong with cold bleachers and screaming crowds, but what about all those dancers, actors, and students in general who maybe don't appreciate a football game like others do? What can they do to have a good time at those Friday night games?
Personally, I find no joy in going to a good old fashioned high school game. I don't understand the rules, don't know the chants or cheers, and I never was one for dealing with the cold. I'm also not the only one who feels this way. Football games, however, are hiding more than just touchdowns and field goals. There's something there for everyone.
Food.
Most everyone I know, including myself, has a strange obsession with good food. Every home game at Highland always gathers a group of food trucks to satisfy a hungry stomach. Cupbop is a good example of one of the many trucks that find their way to Friday night games. If you've never had Cupbop, a favorite among the students, you're definitely missing out.
"The food trucks are incredibly good quality. They have all kinds of stuff for almost every dietary need while keeping it really yummy." Lela Howard said, a Highland student that has been to almost every game despite her distaste for the sport. 
There's something about food trucks that just makes the food that much better. You'll understand what I mean if you find your way down to a classic Friday game.
There's just one problem. Going to a game you don't understand and eating delicious food really isn't worth it unless you've got at least one good friend by your side. I'm pretty sure that everyone know that friends make everything better.
"Chanting all of the cheers and dancing to the music in the stands is a whole lot better when you're doing it with other people." Howard said.
Not only that, but games are also a great place to meet new people if you don't have any friends that want to join you.
"Games always give me a chance to hang out with my friends, and sometimes talk to the people at Highland that I don't get to see a lot." Charlie Goudelock said, a student at SPA.
Either new or old, friends can always kelp make a boring situation fun.
I myself am not exactly a full spirited "Ha-rah!" type of person, but when I went to a Highland game, even I was on my feet cheering.
"Highland games have the whole side of Highland seats rooting for the rams. We cheer when they score and get sad when they don't." Goudelock said.
It's hard not to get pulled into the excitement when the cheerleaders are chanting and the whole crowd is screaming.
"The cheer captains have been really good at directing the crowd to do things together." Howard said.
I know I'm not the only one out there who's not the biggest fan of sports, or school in general, but you can always feel the school spirit at a good old fashioned football game.
"They make it very spirited and doing all of the cheers with so much of the school makes it really feel like family instead of just school." Howard confirmed.
So maybe not everyone likes field goals and footballs, but whether you're a dancer or an aspiring engineer, football games have something for everyone.